Uma seleção de séries para relaxar nas férias
Se o objetivo é usar ao menos parte do período de descanso para arejar também as ideias, aqui vai uma seleção de histórias de humor
Quem se comportou bem vai para onde quando morrer? Vai para o Lugar Bom, segundo a comédia The Good Place, que está na terceira temporada na Netflix. O problema é que o algoritmo que faz essa seleção não é à prova de erros, e uma egocêntrica vai parar lá por uma falha no mecanismo.
Enquanto ela tenta se tornar uma "pessoa melhor", vai descobrindo que o lugar não é perfeito. O roteiro é do craque Michael Schur, de The Office (2005-2013).
Já Atlanta trata de um rapper e o empresário que tentam se dar bem no mercado da música. E deu ao ator, roteirista, diretor e produtor Donald Glover, 34 anos, dois Emmys e dois Globos de Ouro.
A terceira sugestão é The End of the F***king World , uma comédia de humor negro da britânica Channel 4, que segue uma adolescente entediada que foge de casa e um jovem psicopata que vai atrás dela. Tem ótima trilha sonora composta pelo guitarrista da banda Blur, Graham Coxon.
---
Artes plásticas
Mostra de Basquiat chega ao Rio
Depois de passar por São Paulo, Brasília e Belo Horizonte, estão no prédio histórico do CCBB, no centro do Rio, as mais de 80 obras do artista nova-iorquino Jean -Michel Basquiat (1960-1988).
A coleção, do acervo do israelense Jose Mugrabi, inclui pinturas, desenhos, gravuras e pratos do artista que começou grafitando muros de Nova York e foi amigo e parceiro de Andy Warhol.
Seus trabalhos misturam traços comumente usados em grafites, colagens e palavras em inglês e espanhol e muitos tratam da discriminação sofrida pelos negros nos Estados Unidos nos anos 1970. Basquiat morreu de overdose de heroína, aos 27 anos, mas seus trabalhos deixaram marcas profundas na cultura pop.
Quando? De quarta a segunda: das 9 às 21 horas.
Onde? CCBB-RJ (R. Primeiro de Março, 66, Centro, Rio de Janeiro, RJ).
Duração: Até 7/1.
Preço: Grátis
PARA SABER MAIS
Basquiat: Traços de uma Vida
Direção: Julian Schnabel, EUA, 1996
Cinebiografia sobre a relação do artista com trabalho, sucesso e drogas.
Jean-Michel Basquiat: The Radiant Child
Direção: Tamra Davis, EUA, 2010
Documentário com entrevistas e material de arquivo.
---
4 TEDS PARA PENSAR EM OUTRA COISA POR 20 MINUTOS

Palestras discutem criatividade, neurociência, felicidade e minorias.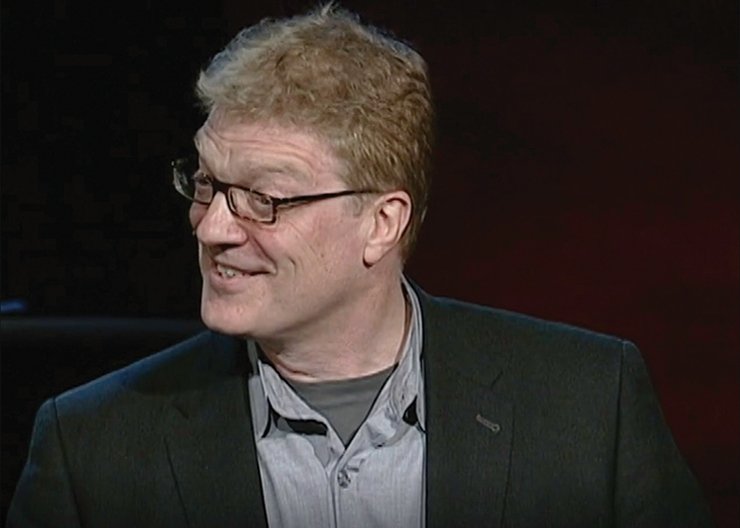 Será Que as Escolas Matam a Criatividade?
https://tinyurl.com/kenrobinson2016
O professor inglês Ken Robinson diz que as crianças não têm medo de errar.
Felicidade É Aqui e Agora
https://tinyurl.com/clovisdebarros2016
O jornalista, filósofo e professor Clóvis de Barros Filho discorre sobre a eterna busca pela felicidade.


O Que o Cérebro Humano Tem de Tão Especial?
https://tinyurl.com/suzanaherculano2013
A neurocientista Suzana Herculano-Houzel explica o que é que o cérebro humano tem.
A Escalada dos Vulneráveis
https://tinyurl.com/ruthmanus2017
A advogada Ruth Manus, colunista do jornal O Estado de S.Paulo, discute as minorias e a busca por igualdade.